Shopping Cart
Your Cart is Empty
There was an error with PayPal
Click here to try again
Thank you for your business!
You should be receiving an order confirmation from Paypal shortly.
Exit Shopping Cart
West Point Fire Department
"Together in fire and life safety"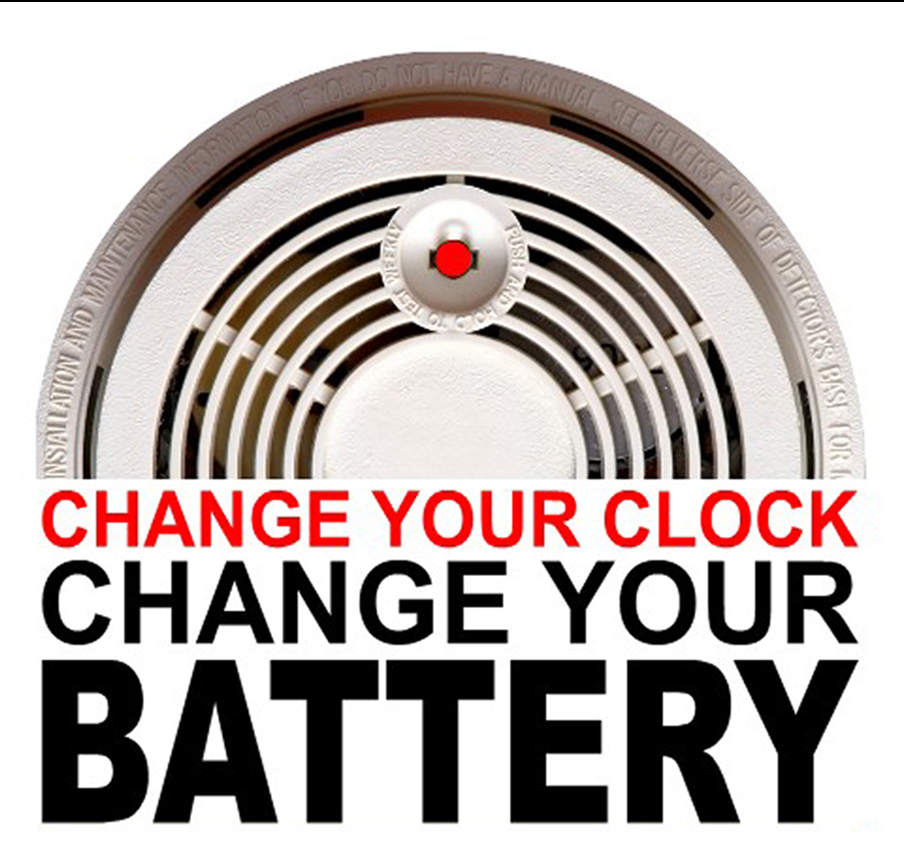 On Sunday March 13th, change the batteries in your smoke alarms and other detectors!
In conjunction with Ohio's fire departments and the Safe & Sound campaign, the Division of State Fire Marshal encourages Ohioans to make a habit of changing the batteries in their smoke detectors at least twice a year – at the beginning and end of daylight savings time.
"Smoke alarms are the first warning sign of a fire. These devices give you potentially lifesaving seconds to escape," Marshal Flowers said. "However, the alarms have to be working in order to warn you. That's why testing them is an important first step in preparing for a fire."
For the greatest protection, install a smoke detector on every level of your home and inside and outside of each sleeping area. In addition, Ohioans are encouraged to develop an escape plan with two ways out and make sure every family member knows what to do and where to meet outside if the fire alarm sounds. Take time to practice both a primary and secondary escape plan, so that if a real emergency occurred, you and your family know what to do.
Marshal Flowers offers these additional tips:
- Test smoke alarms at least once each month to ensure that they are working properly.
- Vacuum the dust from inside the detector at least once every year.
- Never "borrow" a smoke detector's battery for another use.
- Change batteries twice a year or if a detector "chirps" to signal low battery power.
- If you have a smoke alarm that was installed before March 13, 2006, replace the entire unit this weekend.
Reminder: Open Burning Ban
March - April - May
6am to 6pm

Ohio Revised Code 1503.18 Ohio DNR Forestry prohibits outdoor open burning and prescribed fires in the months of March, April, May, October, and November between 6am and 6pm. This ban includes burning of yard waste, trash, and debris, even in a proper burn barrel.
Even outside the time and date restrictions, any person conducting a burn must obtain landowner permission, remain with the fire while it is burning, and take all reasonable precautions to prevent the fire from escaping.
Ohio Administrative Code 3745.19 is enforced by the Ohio EPA. Notification is required for many types of open burns in Ohio.
NEVER to be burned at any time or any place in Ohio:
Food waste
Dead animals
Materials containing rubber, grease, asphalt, or made from petroleum
Other Restrictions:
Fires must be more than 1000 feet from neighbor's inhabited building
No burning when air pollution alert, warning, or emergency is in effect
Fire/smoke cannot obscure visibility on roadway, railways, or airfields
No waste generated off the premises may be burned
No burning within village or city limits or restricted areas
Another year has come and past and we have the total statistics for all Emergency and Non Emergency Calls for 2015.
Total Number of Calls - 299
16 - House Fires
6 - Vehicle Fires
5 - Brush and Grass Fires
1 - Trash Fire
1 - Tree Fire
1 - Electric Pole Fire
148 - Medical Calls
39 - Motor Vehicle Crashes
24 - Public Service Calls
59 - Other Emergency / Non Emergency Calls

Today it is with heavy hearts that we are sad to hear about the passing of yet another member of the fire / EMS community. Adam Roberts, who formerly served as a Lieutenant at Glenmoor Fire Department, and as an Advanced EMT at both North Star Critical Care and Lifeteam ambulance at different points in his career. Adam will be missed, and his service to the community will never be forgotten. Our hearts, thoughts, and prayers go out to his family and friends.
It saddens us today to learn that former North Star Critical Care Ambulance EMT, John Martin, has passed. He was a member of North Star's team until he left to pursue his passion of leading his own congregation. John was an asset to the EMS community and was very dedicated to his profession. Him and his family will remain in our thoughts and prayers. He will be missed.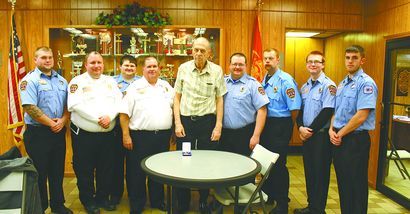 Retired Assistant Fire Chief John Barrett was honored for his 38 years of service to the West Point Volunteer Fire Department at a special reception last week. He received two awards: the Exceptional Service Award and the Lifetime Member Award. Through the years with the West Point department, Barrett served as captain, lieutenant, president, treasurer and trustee. Joining him for this honor were family, friends and members of the fire department.
Pictured with Barrett are members of the West Point Volunteer Fire Department who attended the recent reception. They are from left, Dallas Perkins, Assistant Chief Denver Mays, John Conrad, Chief Wayne Chamberlain, Barrett, Capt. Sam Conrad, Lt. Phillip Pelley, Nick Barkett and Matt Wilson.

/